Our Team
BDSSS provides a conducive working environment for the staffs to explore, exhibit and to learn. Right person for the right job is experienced over years thus professional social worker are selected and trained to work effectively in the project to meet the demands and actualize that set apart in the project. BDSSS also working with direction of Human Resource Management Policy which aims to improve the performance and effectiveness of BDSSS, by maximizing the efficiency and performance of all its stakeholders through enhancing their knowledge, skills, attitudes, actions, motivations and loyalty to its vision and mission. BDSSS also to reward them with appropriate compensation and incentives and to provide comfortable working environments as well as to ensure that given responsibilities are performed to the best of their abilities. Above all, to institutionalize an organizational culture which respects and promotes basic human values as specified above, promote shared responsibilities, personal growth, job satisfaction, transparent and participatory decision making
| S.No | Name | Age | Office | Occupation | Address |
| --- | --- | --- | --- | --- | --- |
| 1 | Rev. Fr. Eusebio Fernandes | 52 | Dharwad | Director-Social Work | Sevalaya, Sadhankeri Dharwad |
| 2 | Rev. Fr. Peter Ashirwad | 46 | Dharwad | Asst. Director-Social Work | Sevalaya, Sadhankeri Dharwad |
| 3 | D.P. Navi | 51 | Dharwad | Accountant | Sevalaya, Sadhankeri Dharwad |
| 4 | Basalingappa Neeralakeri | 29 | Rabakavi-Banahatti | Project Coordinator-Bagalkot | Rabakavi-Banahatti, Dist: Bagalkot |
| 5 | Jayappa Doddamani | 42 | Hubli Railway Station | Project Coordinator-Child Help Desk | Hubli Railway Junction, Hubli |
| 6 | Sr. Arogya Mary | 42 | Chikkodi | Project Coordinator-Women Empowerment | Chikkodi, dist: Belgaum |
| 7 | Sr. Jeevalatha | 41 | Karadi | Project Coordinator-PAUSTIK | Karadi, Dist: Bagalkot |
| 8 | Mahesh Bhajantri | 33 | Khanapur | Project Coordinator-HIV AIDS | Khanapur, Dist: Belgaum |
| 9 | Ravi Bhandari | 35 | Dharwad | Project Coordinator-Childline Collab Dharwad | Sevalaya, Sadhankeri Dharwad |
| 10 | A.B. Pathan | 40 | Dharwad | Project Coordinator-Ujjivana | Sevalaya, Sadhankeri Dharwad |
| 11 | Vidyashree | 21 | Dharwad | Asst. Accountant | Sevalaya, Sadhankeri Dharwad |
| 12 | Anand Savanur | 39 | Dharwad | Team Member | Sevalaya, Sadhankeri Dharwad |
| 13 | Sunil Sunagar | 42 | Dharwad | Team Member | Sevalaya, Sadhankeri Dharwad |
| 14 | Jayashree Pise | 35 | Dharwad | Team Member | Sevalaya, Sadhankeri Dharwad |
| 15 | Vitthal Vatavati | 26 | Dharwad | Team Member | Sevalaya, Sadhankeri Dharwad |
| 16 | Chandrashekhar Rahutar | 36 | Dharwad | Team Member | Sevalaya, Sadhankeri Dharwad |
| 17 | Smita Bhandari | 27 | Dharwad | Counsellor | Sevalaya, Sadhankeri Dharwad |
| 18 | Sunita Murgod | 39 | Dharwad | Team Member | Hubli Railway Junction, Hubli |
| 19 | Saroja G | 38 | Hubli Railway Station | Team Member | Hubli Railway Junction, Hubli |
| 20 | Savitri Patil | 41 | Hubli Railway Station | Team Member | Hubli Railway Junction, Hubli |
| 21 | Annu Rani | 19 | Hubli Railway Station | Volunteer | Hubli Railway Junction, Hubli |
| 22 | Somayya Chikkamath | 26 | Hubli Railway Station | Counselor | Hubli Railway Junction, Hubli |
| 23 | Shivakka K | 40 | Hubli Railway Station | Team Member | Hubli Railway Junction, Hubli |
| 24 | Prakash G.P. | 32 | Hubli Railway Station | Team Member | Hubli Railway Junction, Hubli |
| 25 | Sumitra M | 37 | Jamkhandi | Animator | Rabakavi-Banahatti, Dist: Bagalkot |
| 26 | Mahananda | 43 | Rabakavi-Banahatti | Animator | Rabakavi-Banahatti, Dist: Bagalkot |
Team Ethics
A Journey towards Social Concern and Sustainable Development

- The Founding Members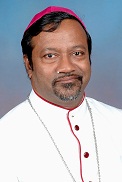 Rev Bishop Peter Machado President
BDSSS- Belgaum Diocesan Social Service Society.
The Presidents's letter
The goal of dignifying the poor and poorest of poor has been set into motion. A lot of planning and effort has been undertaken by all functions to internalize and align strategies to realize our goal of ensuring a distinguished life for poor children, men and women. All we believe in is robust strategy making and enthusiastic implementation to provide our beneficiaries access to free and quality education, primary healthcare and safe living conditions from violation and exploitation. We also work towards reducing the rate of malnutrition and making sure children's voices are recognized in issues that affect them.
The collaborative efforts through the years have helped us put 'the best interest of the urban and rural poor' in the public consciousness. We are certain, that the discussions that have been sparked in the public arena will help us open our eyes to the reality and take a positive stand for our beneficiaries in distress.
As we set out to achieve our goals, we thank you - our supporters who give us the much needed momentum to go out and realize our vision of a happy, healthy and creative childhood for every child and voice to every voiceless. Our goal of transforming the socio-economic scenario of the deprived people of the Diocese is on the right path and shall continue further. With faith and goodwill,
---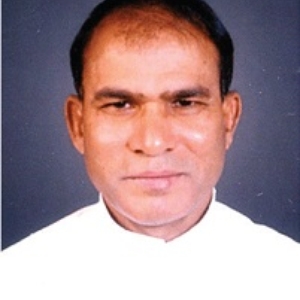 Rev. Fr. Jacob Anthony
Director-BDSSS- Belgaum Diocesan Social Service Society
Directors Note
The regular operations of the organization are continued with great exuberance and enthusiasm. We cover five districts, 35 taluks, 198 Gram Panchayats in 495 villages to put up 1071 Community Based Organizations. The empowered people, particularly the women in the SHGs, Mahasanghas and Federations have had colossal savings, thanks to the immense effort of the determined staff and the support system that BDSSS has got over the years from external sources. The CBOs that have been formed have been phenomenal in fostering the idea of sustenance. Bank linkages in obtaining loans for incepting Income Generation Activities (IGAs), linkages to various government departments for tapping the existing schemes for the poor and the marginalized worked wonders for the beneficiaries. These support mechanisms have ascertained that the community folks support their own growth and ensure rural development at every step. People's initiatives have found prominence through village development committees, ward level citizens' groups, and ward sabhas. It gives me immense pleasure to say that people from cross societal backgrounds, irrespective of religions, castes, creed, gender have been largely benefitted by our varied community based interventions and programs.
Our projects 'Escape from Marriage to Childhood', 'Childline-1098', 'Building Sustainable Community Resilience to HIV/AIDS, 'Arogya - Sustainable Health for the Mother and children and 'Empowering the Women and Children of Devadasis' have made it a point to provide safer environments, quality education, government entitlements and a childhood free of collective abuse. All this has been possible only due to the partners and supporters of BDSSS, including the media, our well-wishers in India and abroad, who continue to support us in all our endeavors. Everything we have achieved has been due to the dedication of our staff unstinted support of the volunteers.
BDSSS is deeply committed to the cause of the scores of beneficiaries it works with in specific and poor rural, urban and semi-urban slum dwellers living in chaotic and inhuman conditions. We immensely value your friendship and walking with us while we work towards our coveted dream of an equitable society for the underserved. As we look forward to a new year, we renew our commitment to provide prejudice and exploitation free environment to women and children and empower the underserved to be indispensable part of the mainstream.